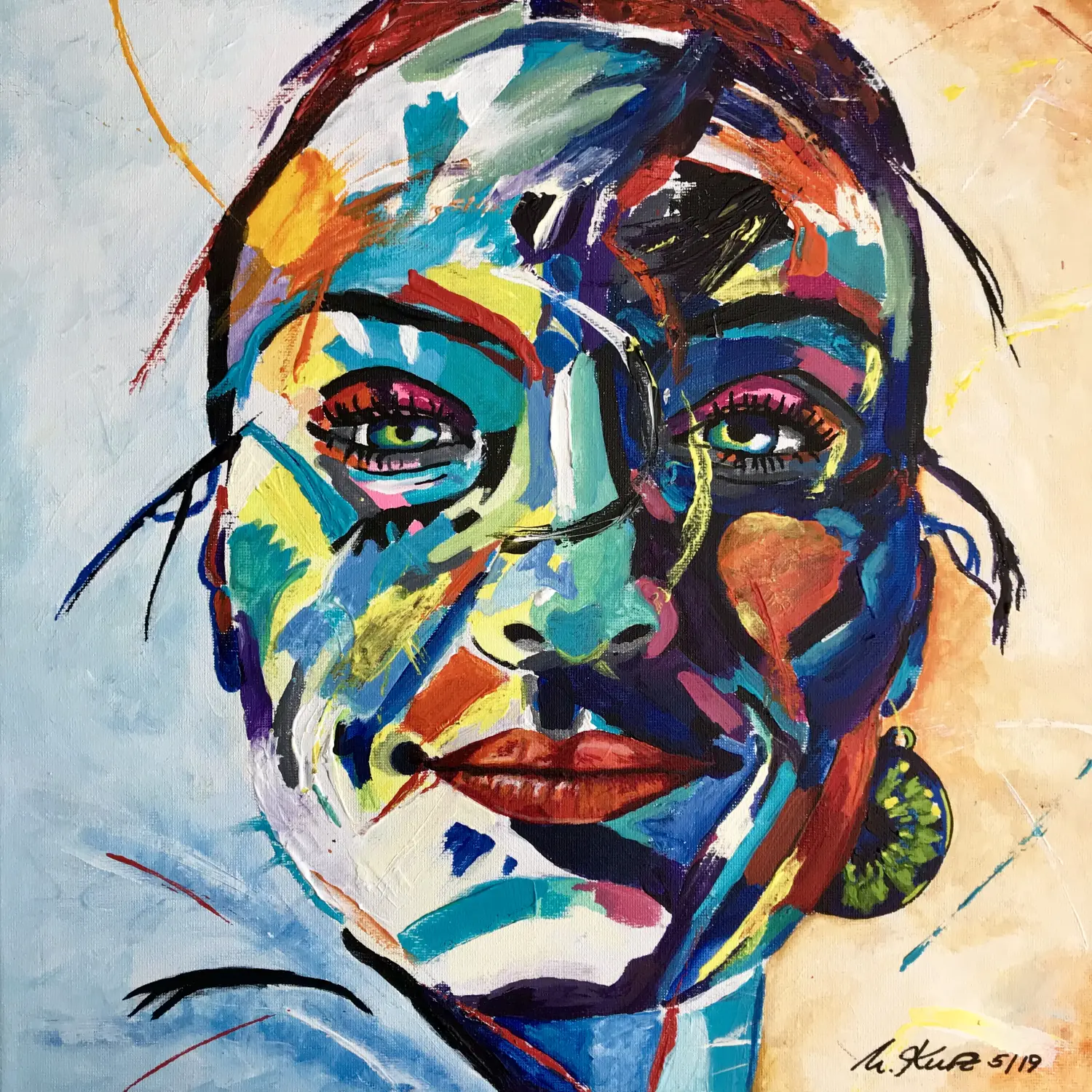 The uniqueness is not in the number of colors but in what holds the colors together. Once-me based on a photograph by Nico Syzmkowiak.

Na Kumu Alapa'i Kaua'i - The King of Slow
Be free! And thank you ever so much for your peaceful presence while I was painting you!

"With the help of the picture, I was able to open a door that I always knew about, but which was invisible to me."
‍( www.rainer-hoheisel.de)

The magic lies not (only) in the colors you see, but also in those you don't (anymore) see. Faces speak volumes (but not all are labeled).

Heart and Wisdom Teacher Thomas Young.
(www.thomasyoung.com)
‍
And suddenly there was this chief.

Short time away - What's the color doing? Running ... Once-me: Portraits are paths, show paths...

"Ask yourself,
What is the greatest expression of myself, that I would like to be?"
‍
Once me: Dr. Joe Dispzenza
(www.drjoedispenza.com)